>> Monday, May 10, 2010
A few weeks ago, I met an Oakland legend.




I was at the Oakland History Room in the Main Library near Lake Merritt two Sundays ago. I like to study at the library on Sundays.

On this occasion, I went to the Oakland History Room for research on an upcoming story I'm writing about the history of Black Studies at Laney College. A few years ago, I discovered a book called, "A Chronological Review of A.S.L.C. and related student political activities, as told through the Laney Tower."

This three volume set full of clippings from the college's Laney Tower newspaper has been a great resource in recent years. When they listen, I've numerous ASLC officers to check the third volume out for the sake of institutional memory. But I digress...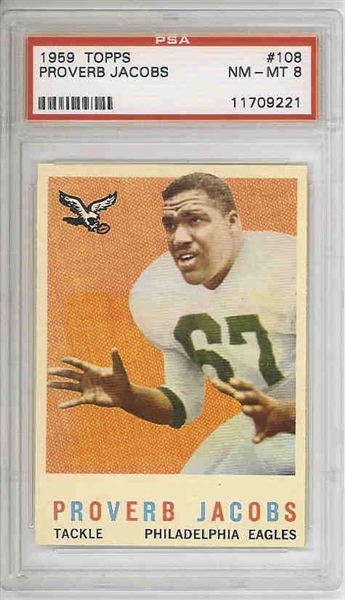 This particular afternoon, I was interested in the first volume, which I knew went back to 1952. When I got to the room, I looked up the call number on the computer and asked the library to go to the stacks. I looked to my right and noticed an older man staring at me. I nodded. He nodded back. I went and took a seat while waiting for the first and second volumes to arrive.

Once the books arrived, I took them to the table where I'd already began pouring over the third volume (2000-2004). I looked up and noticed the man still staring at me.

"Hi," I said, looking at the man with a slight smile and partial, "Can I help you, OG?" look on my face.

He responded, "I made that book." I stood to my feet.

"You're Proverb Jacobs?" I asked. He nodded his head.

The first time I got the book, I wondered, "Who is Proverb Jacobs?" From some minimal research, I discovered that he was a former track coach at Laney Colege. And from time to time, he would visit the Laney Tower offices to make photocopies of articles. Presumably, that is how he compiled over 40 years of stories.

I introduced myself to him as a writer for the Laney Tower. I happened to have a recent issue of the newspaper and showed him the photo of the Lady Eagles on the front and back pages. He began telling me about the books and the rise of the track team.

At one point, I thought to myself..."I'm never going to get a look inside these books." So what? I had a living library of history, information and inspiration before me.

Not only was meeting him a story in itself, but, he is now the subject of an upcoming profile I'm writing for the Laney Tower.

Here's a preview:

Untitled profile about Proverb G. Jacobs
There is a Swahili proverb that states, "When there's a will, there's a way." In Oakland, there is another Proverb that exemplifies the above statement: Proverb Jacobs. An educator, scholar-athlete and historian, Jacobs may perhaps be best known for resurrecting the Laney College Women's Track Team.

Proverb Gabriel Jacobs, Jr. was born in Marksville, Louisiana in 1935. His family came to California as part of what is known among African Americans as, the "Great Migration."

The ever-athletic Jacobs graduated from Oakland Technical in 1954. For three years, Jacobs was All-City in both track and football. He then went to Modesto Junior College where he was All-Conference and All-Northern California. After receiving his AA, he transferred to UC Berkeley. At Cal, Jacobs continued to excel. In 1958, his shot putting earned him sixth place in the NCAA Championships.

After graduating, Jacobs was drafted by the Philadelphia Eagles in the second round. After a few years, he played for both the New York Giants and Jets before putting in two seasons as a starting offensive tackle for the Oakland Raiders.

Jacobs came to Laney College in 1968 as a football and track coach. He later became Head Coach for both track and Cross Country.

At age 74, Jacobs stands tall at 6'4'' and has a commanding presence. While he sported a medium length Afro in his coaching days, his 'fro is short and gray, giving him a near prophetic look.

The full story will appear first on The Reginald James Report on May 15, 2010.
Share