>> Sunday, August 22, 2010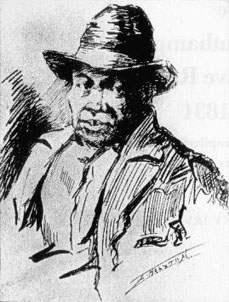 I have dreams of meeting folks like Nat Turnerand Cinque. Then I wake up in the American Nightmare.

And when I look around for leadership, the strongest symbols of Black Manhood in the media are dumb ass rappers. I might have to go Ice Cube on folks and start jacking for beats. Again.

I came out of rap retirement on Twitter last night. Here's my remix to Rick Ross' B.M.F.:

1) I think I'm Vessey, Nat Turner/no more whips or work, Hallelujah/One vision, straight from God/resurrecting insurrection bout to start//
2)Favorite color triple Black, my Grandma geechee bro/Other grandma Sioux but no teepee though/
3)Cinque, that's my nickname/Liberation constantly on my big brain/
4)Black Panther Cub, your affiliation?/Starting co-ops to stop gentrification//
5) Forging freedom papers looking authenticated/Wiped with your Constitution after I defecated/

Enough rapping. Gotta get ready for Camp Akili.
Share